At last year's
Japanese Film Festival
, we screened the documentary
Abduction: The Megumi Yokota Story.
, about a 13 year-old girl kidnapped by North Koreans in 1977.
Now there's a 25 min anime version of the story (though not, it seems, based on the documentary)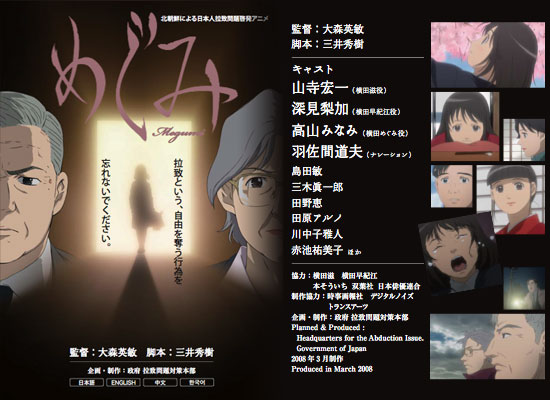 No need to wait for a film festival this time -- it's available for free downloading off the Japanese government's
Headquarters for the Abduction Issue website
.
(From
Anime News Network
)